SWM Best of 2021 – Which Skins Were The Most Popular On Our Market This Year?
---
We're nearing the end of this year and we're looking back at what skins, cases and stickers made the most hassle in our listings.
The last week of the year is a great time for some looking back. 2021 has been an incredible year for us here at Skinwallet, and meant a lot of development and refinement for Skinwallet Market. Step by step, we expanded the service to its current shape and will continue doing so in the future.
Even the best market is nothing without the goods on it and great features serve to distribute proper stock. That's why we've decided to focus on the most popular, most traded and most worthwhile items on our platform in the year 2021. 
Join us in this quick overview of the best 2021 CS GO trades on SWM!
Top 5 Most Listed Skins
We begin our end-of-year lists with the skins that were sold the most often.
AK-47 | Redline (Field-Tested)
USP-S | Cortex (Field-Tested)
AWP | Atheris (Field-Tested)
MAG-7 | Carbon Fiber (Factory New)
AK-47 | Asiimov (Field-Tested)
This shows that the most popular CS GO skins don't have to be the rarest ones altogether. While collectors and big game traders are no stranger to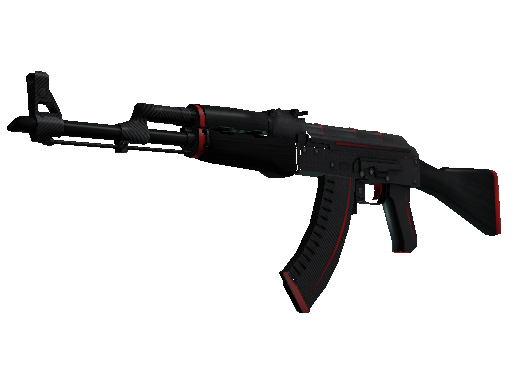 flipping through Dragon Lores and Fades and whatnot, the common middle grade skins are usually the most liquid ones. This means that it's easy to buy them at a stable price and get rid of them like so.
Same goes with the wear level. If you're not an idealist, Field Tested is the easiest to trade away, being the middle of the road between visual quality and affordability – not to mention that some skins don't look half bad in FT. 
Top 5 Most Earning Skins
Next up are the five skins that were sold for the biggest values altogether.
AK-47 | Redline (Field-Tested)
AWP | Asiimov (Battle-Scarred)
AK-47 | Asiimov (Field-Tested)
AK-47 | The Empress (Field-Tested)
AWP | Neo-Noir (Field-Tested)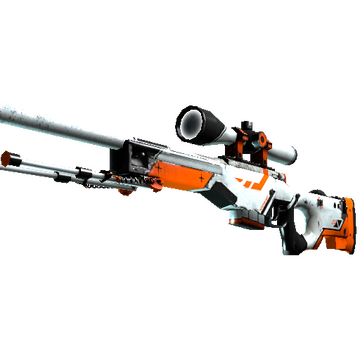 Here the kingship goes to rifles and sniper rifles of the biggest hype and fame. Battle-Scarred Asiimovs needed far fewer trades than other skins to reach the second-top position on this list, undeniably due to their specific mythos. These skins are rare, they are fan favorites, community classics – and their worth is undeniable.
5 Top Selling Cases
Okay, skins are one thing, cases are another. The motherboards of drops and trade-ups, these sell in incredible quantities.
Operation Breakout Weapon Case
Shattered Web Case
Spectrum 2 Case
Glove Case
Spectrum Case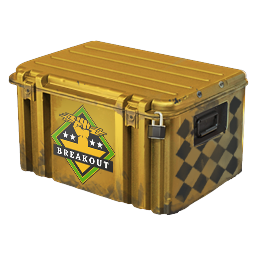 Not by newest cases alone does a trader survive. While Shattered Web Case is fairly new, the rest are well established cases that, at least until recently, could be dropped as your weekly reward, more or less often. 
The natural life cycle of the cases make them a great investment opportunity. Even the most popular cases at some point subside to other ones, and the drop rates – while entirely secret – apparently change over time. 
Top 5 Popular Stickers
Putting cosmetics on your cosmetics blew up more than anyone could expect. The most traded CS GO sticker at Skinwallet Market in 2021 were as follows:
Sticker | Battle Scarred
Sticker | Spirit | 2020 RMR
Sticker | Natus Vincere | 2020 RMR
Sticker | 100 Thieves | 2020 RMR
Sticker | Vitality | 2020 RMR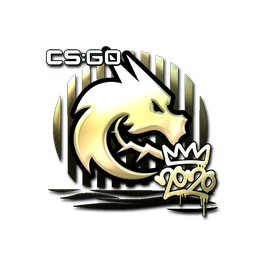 There's no hiding that stickers from the 2020 RMR Sticker Capsules shook the market. The weight of the Regional Major Rankings at the break of 2020 and 202, the cancellation of Road To Rio in its old format and the changes to qualifying formula – all this and more amounted to the milestone status of that event. 
Stickers are elusive. A relatively cheap one can raise the price of a skin if applied in a proper, renowned combination. Plus, more than with any other CS GO digital good, skins with stickers are a matter of personal fancy.
Summary
This is, of course, a tip of the iceberg of trades that happened in our ecosystem this year. We're very happy to reach further and further, delivering the best possible trading experience with all possible safety precautions and a clear and easy-to-use interface.
We find that this kind of summaries serve as good starting points for those who want to take up trading to a bigger extent than just peddling off their unnecessary drops. We hope that it serves as a square one for observing market trends and help you find your way through the intricacies of skin trading.
Have you noticed any trends this passing year? Any favorite trades you made? Weird offers you encountered? Share it in the comments below or join our Discord server and discuss trading with our community!
Comments
comments
---